From 27 November to 5 December 2021, a team of specialists from Heilig Hart hospital in Leuven went on a mission to Benin. In the Saint Jean de Dieu hospital in Boko, in the Borgou region, they operated on children with serious malformations and taught the local medical team specific skills and techniques.
The team consisted of five people: Dr Tom Mulier and Dr Bart Van Poppel, orthopaedic surgeons, Dr Dirk Van der Donckt and Dr Melissa Esteves, anaesthetists, and Tatiana Lurquin, deputy head and post-operative nurse. They worked together with Dr Yves Aloukoutou, head of surgery and the local team of anaesthetists, nurses, physiotherapists, and bandage makers.
Preparing for the mission
The preparation for the mission started several months before the arrival of the Belgian team. More than 120 children from the surrounding villages came to the hospital for a free consultation and initial screening. The x-ray photos and the relevant information from the various cases were sent to Belgium. After consultation via video conference between the Belgian and the Benin team, 46 children were finally retained.
On the spot
Both teams immediately started working together.
Consultations
Of the 46 children, 21 were selected and scheduled for surgery. After a pre-operative assessment and a pre-anaesthesia check, 19 children were eligible for surgery. Without the financial intervention of the mission, surgery for these children would not be feasible.
Interventions
In the end, the team was able to operate on 17 children. Some of them had deformities of both limbs so that a total of 20 operations were required. Although there were several power cuts and no parameters on the breathing machine – which made the doctors' work difficult – the interventions themselves went without any significant problems.
The cooperation between both teams was very good and a lot of relevant knowledge was exchanged.
The post-operative follow-up also went very smoothly. All patients were thoroughly checked on the last day and precise instructions and advice were given for follow-up.
Aftercare
The children will have to stay in hospital for a total of six weeks to have the bandages and plaster changed regularly. Still some families can not afford the operation itself and the aftercare with the long stay in the hospital. Our Foundation will thus provide the necessary resources so that all children can receive proper aftercare in the hospital. The risk of infection is very high if they go home too soon.
Looking back and experiences
Message from the Beninese to the Belgian team
"Thank you very much for the fantastic work. The stay was short, but your first working visit to Benin was a real masterpiece, a perfectly successful mission, which we hope can be continued. But next time please stay a bit longer ??. The working atmosphere was very positive from day one and we look back on your stay with great satisfaction. Our patients are doing well thanks to your good care.
Have a safe return to Belgium. We are already looking forward to your next mission. "
---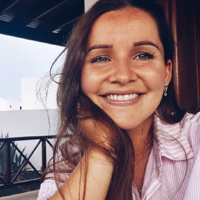 Review by Tatiana Lurquin, Deputy Head Nurse
"After my nursing studies, I dreamed of one day taking part in a humanitarian mission to the African continent. I am therefore very grateful that I had the opportunity to take part in the orthopaedic mission at Saint Jean de Dieu Hospital.
Beforehand, I tried to picture my first experience in West Africa. I mentally prepared myself for a shock by the harshness of life, the poverty, the noise and the bustle. When I think back now to my stay in Benin, which was facilitated by the Hubi & Vinciane Foundation, I see mostly bright, cheerful, amazing, laughing, funny, sweet, animated, and lively images, far from my clichés. Yes, I had to review my ideas and question my habits. Everything went with such warmth and happiness that one thing is certain: I will be going back to Benin soon."
---
Review by Dr Dirk Van der Donckt, anaesthetist
"It was a unique experience to work with your organisation to bring this mission to a successful conclusion. What I remember most is that we were able to make a lot of children happy, even with few resources, and hopefully give them a better future."

---
Experience of Dr Bart Van Poppel, orthopaedic surgeon
"For years, I had wanted to operate on children in Africa with stature abnormalities of the legs and feet. Now I had the opportunity to go to Benin in Africa on behalf of the Hubi & Vinciane Foundation. We quickly put together a very enthusiastic team consisting of two orthopaedists, two anaesthetists and one plaster nurse.
In Benin, we found very poignant cases including children with extreme club feet and Blount's disease. In the end, we were able to operate on 17 children, some of them bilaterally. What I remember from the trip is the extreme poverty in the region. And that despite this, the people, often beautifully dressed, radiate a certain pride and do not immediately look unhappy. Perhaps that is only the 'outside'.
In any case, the children we operated on were very tough. Sometimes you almost forgot that you were dealing with children three to seven years old.
The organisation was perfectly done by Hubi & Vinciane. The local team also helped us a lot – especially me since I don't speak a word of French…
I am convinced that such missions are necessary, and I would like to repeat them in the future. But I would like to combine them with the training of local orthopaedists."
---
Review by Dr Melissa Esteves, anaesthetist
"An unforgettable and unique experience to get to know Benin and its people, and to be part of the medical team in Boko. I was touched by the poverty, but perhaps even more by the warm welcome and hospitality of the people.
For me it was a very successful mission, thanks to the professional team in Boko and the organisation 'Hubi&Vinciane'.
I hope we were able to make a difference in the lives of the children who were operated on for often serious orthopaedic defects.
Benin, God bless you and see you next time!"
---
Review by Dr Tom Mulier, orthopaedic surgeon
"I was particularly struck by how passionate the people were, also very welcoming, hard-working, and very focused during the work. The orthopaedic defects were quite extreme, but still we felt we could help them. The cooperation with Dr Yves , the local surgeon, was very pleasant and worth repeating."
---
Special thanks
Special thanks to the Director Départemental of the Department of Borgou, who ensured the smooth administration of the doctors' visit.
Speciale dank aan de Directeur Départemental van het departement Borgou, die zorgde voor een vlekkeloze afhandeling van de administratie van het werkbezoek van de artsen.
---